Do you suffer from neck or shoulder pain, lower back pain particularly at the end of a long week? Learn how to look after yourself while you work. You are the most important piece of equipment, without you the work cannot go on.
Hurt less and work smart.
I can teach you some useful tools to learn how to move more efficiently while at work
You can learn tips on how to use machinery, how to look after yourself while using a scanner (for radiographers) or computer.
On-site assessment & Practical Workshop for Radiographers at the
Cork University Hospital

Part 1 On-site assessment, looking at how radiographers were using the scanning equipment, lifting heavy biopsy scanners, handling computers for in-putting patient details, walking through the hospital corridors, dealing with heavy doors, pushing trolleys. And last but not least how they were dealing with patients, stress and their workload.

Part 2: Workshop designed to deal with some of the issues raised by the Radiographers themselves most of them suffering from Work Related Musculoskeletal Injuries (mainly neck, shoulder pain, and thumb pain).

Workshops taken at the Alexander Technique Studio will earn CPDs.

Talk on work related injuries
(as part of a Health Day)
MSD Pharmaceutical, Brinny

Having suffered from Repetitive Strain Injury in my twenties

(read my story here>>)

and

gone through the process of relearning how I work and how some of my symptoms could be helped,

gives me a unique advantage to help Work Related Muskulo-skeletal Disorders (such as, back pain, neck pain, shoulder pain, tingling sensations in arms, carpel tunnel syndrome and repetitive strain injury, to name a few).

What I love about the technique is that you learn how to heal yourself and to prevent yourself from creating the stresses and tension that cause the pain in the first place.John Talty, Project Manager, MSD Pharmaceutical. Read more here>>

Radiology Journal

Reports how the Alexander Technique has been shown to benefit sonographers

Radiography Journal published a study in 2011 of the experiences of participants at a workshop on methods to prevent or reduce work-related musculoskeletal disorders amongst sonographers.

It concluded that of all the methods offered,

"…the Alexander Technique elicited the most positive feedback, with many participants stating that the information obtained during this session had a dramatic effect on the way they thought about scanning, and that as a result, scanning was noticeably more comfortable."

Read the full report here>>The British Medical Journal

BRITISH MEDICAL JOURNAL PROVES EFFECTIVENESS OF THE ALEXANDER TECHNIQUE FOR THE TREATMENT OF BACK PAIN

Exciting research has been published in the British Medical Journal (BMJ) that proves that the Alexander Technique is an effective treatment for long-term back pain - better than painkillers, physiotherapy, massage or exercise alone.

How does the Alexander Technique work? What are the authors findings about the clinical and cost effectiveness of the treatment?

Watch the BMJ video to find out (10 mins)>>

Full study :

Randomised controlled trial of Alexander technique lessons, exercise, and massage (ATEAM) for chronic and recurrent back pain>>Society of Radiographers

Features and article on the death of Alexander Technique pioneer and former radiographer

The Society of Radiographers published on 3 December 2013 an article about the death of Elisabeth Walker, a teacher and pioneer of the Alexander Technique and a former radiographer. I had the privilege of working with this inspirational lady and a colleague of mine is amongst those that shares her experience in the article.

Read the article here>>
Powered by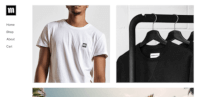 Create your own unique website with customizable templates.